We offer guided school tours and educational programmes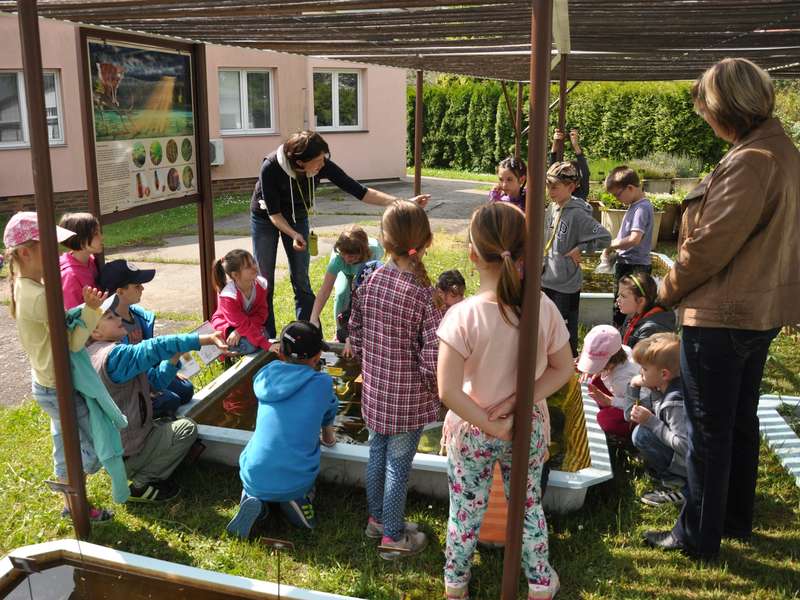 – guided tours of the collection – for primary and secondary schools, for universities, focusing on specific areas of interest based on teachers´ requirements, available in May, June and September
– we offer professional development for teachers – the seminar called Wetland Plants, which is organized in association with  CCALA, gallery from 2017 can be found here
– lectures on practical skills from general and systematic botany for secondary schools and universities
– trainings for secondary school students and university students – one- or two-week-trainings focused on working and taking care of the species in the garden – since 2020 enhanced by project IBOAT
– we offer plants to be used in your classes
– Open Days – last Open Days were on 23th through 25th of May 2019. The gallery is here.
Contact:
In case you are interested in any of the above-mentioned offer, please contact the collection manager via email or phone: bz.trebon@ibot.cas.cz, +420384721156.
Where you find us:
The collection is located in the area of the Institute of Botany of the CAS, v.v.i., the department in Třeboň. It can be reached from the street K Bertě (opposite the Design Hotel Romantick). The collection is easily accessible by public transport just 5 minutes from the train station Třeboň-Lázně and 12 minutes from the bus station. The public parking is circa 50 metres. GPS coordinates: N49°00′ 20″,  E14°46′ 25″, altitude 430 m.